Using the Inkscape Generate Palette plugin you can create custom sorted palettes: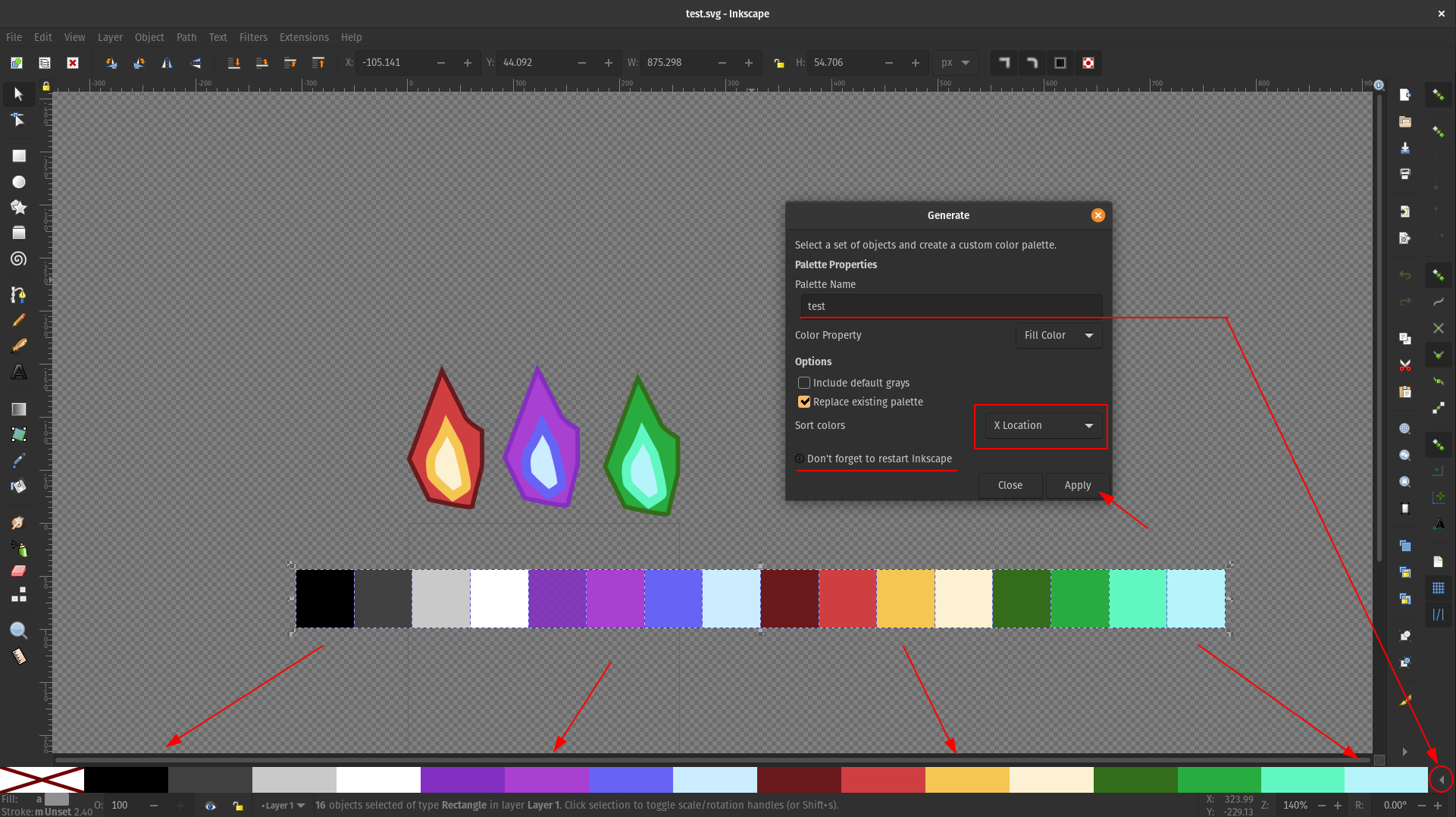 First install the extension – see README with options/instructions. Then restart Inkscape.
Then arrange your colored objects on either the z-index, x location, or y location
After that, box-select your whole palette and use the extension by opening Extensions → Palette → generate.
Then name the palette, select your sorting method, and click Apply.
Finally restart inscape to refresh the palette selection.
Links:
In v6.0 you can sort your palettes by the location, however the pull request that adds the ability to sort palettes by a grid has yet to be merged and released. I would expect to have this feature in something like v6.1 when their team gets the chance to do another release.